At the Conservative Party conference, UK Prime Minister Boris Johnson pledged GBP160 million (USD206 million) to upgrade ports and factories across the country that manufacture the next generation of wind turbines, vowing to make the coronavirus pandemic a catalyst for green growth.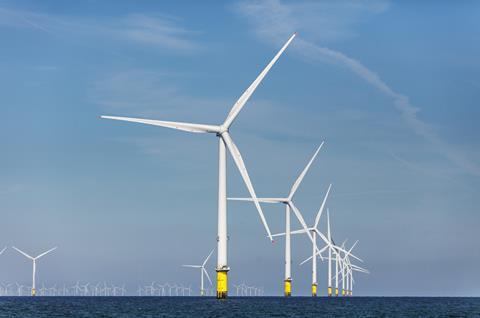 Those that are already active in the nation's offshore wind energy arena welcomed the news.
PD Ports, for example, said that its ports of Teesport and Hartlepool in the north of the country offer direct access to the UK's offshore wind market and could therefore benefit from the renewed commitment to green energy.
PD Ports' ceo, Frans Calje, said: "This is more fantastic news for our region following last week's announcement to place the UK's first hydrogen transport hub here in the Tees Valley. The River Tees already houses many world-leading manufacturers in renewable technology, and this further investment by the UK government will truly boost our capabilities as a region and position us amongst the leading global offshore energy hubs."
Another area referenced by Johnson in his speech was the Humber. Here, Able UK is developing a marine energy park. Pater Stephenson, Able UK executive chairman, said: "Of course, the reality is that before we can talk about manufacturing and maximising UK content, we need to put the building blocks in place and the fully consented Able Marine Energy Park (AMEP) is uniquely placed to deliver the ideal UK solution. Working closely with a number if government departments we are committed to bringing this development to fruition.
"We are at varying stages of negotiation with a number of manufacturers who clearly recognise the strength of the UK's offshore wind sector… Only last month the [South] Korean manufacturer SeAH confirmed that it had signed an exclusive memorandum of understanding (MoU) with AMEP to establish what would be the UK's first large-scale monopile production facility."
Johnson's announcement has also drawn criticism, however.
Previous analysis from Aurora Energy Research suggested that in order for the UK to reach 40 GW of installed offshore wind capacity by 2030, there would need to be almost GBP50 billion (USD64.3 billion) in capital expenditure. The GBP160 million sum is a relatively small investment compared to state-funded infrastructure projects like roads, whereby nearly GBP27 billion (USD34.7 billion) has been earmarked.
A damming statement also came from the Transport Salaried Staffs' Association (TSSA) – a trade union for the transport and travel industries. The association's general security Manuel Cortes said: "This speech was less about wind and more Johnson's hot air, as ­– sadly ­– you cannot believe a word this man says. Most of this announcement is about jam tomorrow, with no detail and few costings. The sad reality is that the Tories make pronouncements about measures to decarbonise our economy only to scrap them later."
Arguably, there was little new information in the pledge from Johnson, especially considering the 40 GW commitment was announced in 2019. However, the investment commitment comes at a time when the Covid-19 crisis has put long-term spending projects in jeopardy.