Airland Logistics has handled the complex transport of oversized cargo from Gdansk, Poland.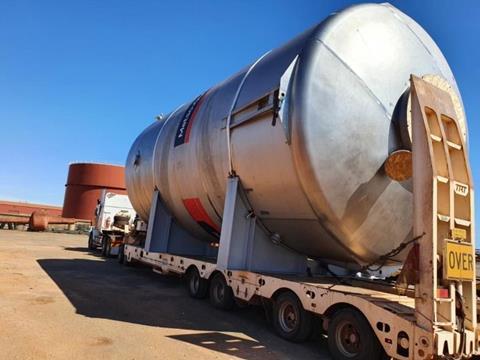 Two boilers, weighing 59 tonnes and measuring 11.2 m x 5.32 m x 5.52 m, were first moved by barge to Hamburg. From there they were shipped to Port Hedland in Australia and then on to Kalgoorlie.
Airland Logistics is a member of the Worldwide Project Consortium (WWPC).