Ambercor Shipping has delivered a transformer from the port of Houston to Trail in British Columbia, Canada.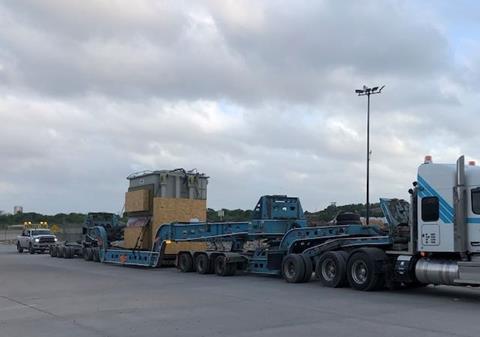 The unit weighed 132,276 lbs (60 tonnes). "Due to the location of the receiver's site and time constraints we recommended to use the high-wide routes from Houston to Canada instead of the rocky way through the Rocky Mountains from a West Coast port," explained Ambercor.
"This route not only saved the customer transport transit time but also costs due current extremely high ocean freight costs to the West Coast out of Europe.
Along with the transformer, Ambercor also coordinated the transport of three additional loads with accessories.