Barrus Projects has transported an oversized synthesis unit from Deggendorf in Germany to a Sibur project site in Tobolsk, Russia.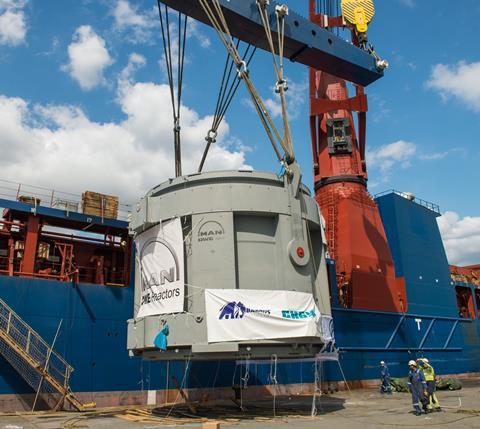 The shipment is part of the construction of a maleic anhydride (MAN) production facility in Russia.
The unit measured 9.24 m x 9.78 m x 7.19 m and weighed 591.7 tonnes. It was loaded onto a barge in Deggendorf for transport to the port of Antwerp, Belgium, where it was unloaded onto the berth for temporary storage.
The cargo was then transported via the Northern Sea Route to the seaport of Sabetta in Russia, where it was reloaded onto a different barge for the final leg of the journey to the port of Tobolsk.
Barrus will also handle the transport of a steam generation unit from South Korea to Russia for the project.
www.barrusprojectlogistics.com