USA-based Berard Transport has received three skid packages from a floating crane barge at the Manchester Terminal for transport to a local chemical plant in Houston, Texas.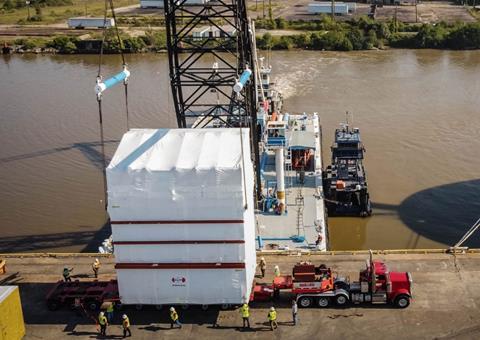 The skids were transported upright and manoeuvred into a horizontal position using cranes so that the skids could pass under a pipe rack along the route. Extendable semi-trailers, prime movers and escort vehicles were deployed for the road transport.
In a separate project, Berard loaded and transported diesel engines to Philadelphia. With limited space for a crane, the team found a solution to load the massive engines using a 400-ton (362.9-tonne) capacity gantry system.
The engines were lifted from ground level to a loading height so that the transport trailer could be brought into position. Once on the trailer, the cargos were secured and prepared for the road transport phase of the project.