CEA Projects has delivered 490 wind turbine components to central Vietnam.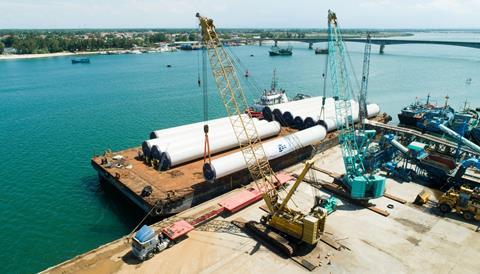 The tower sections, manufactured in Vietnam, were transported by barge a distance of over 500 km from Phu My in the South of the country to Cua Viet in central Vietnam.
CEA Projects, which is a member of the Project Cargo Network (PCN), said the delivery was time-critical.