C.H. Robinson has supported a plant closure in New York with the transport of equipment, including five machine lines, across the globe.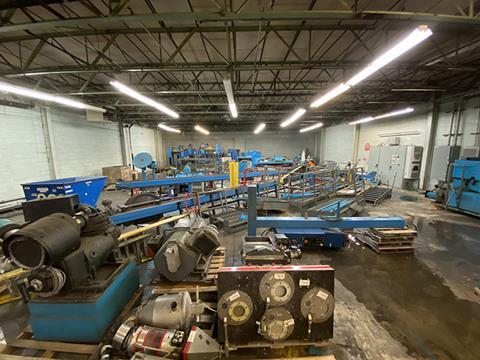 The machine lines were sent to other plants in Colombia, Peru and Morocco.
C.H. Robinson sent one of its project logistics experts to visit the plant to survey the equipment and determine the scope of the project. The company then developed a solution for the project including pickup, storage, crating, and container service to the destination ports.
Due to equipment shortages, the team originally planned on moving the over-length cargo via ro-ro but after working with the container lines, C.H. Robinson was able to secure a 45 ft container.
In total, 262 pieces of equipment, measuring 1,377 cu m and weighing 310 tonnes, was transported. The project utilised C.H. Robinson's global suite of services, including trucking, warehousing, crating, container loading, blocking, bracing, drayage, ocean export, and insurance.
Over the course of five sailings, the company helped transport one 20 ft and four 40 ft out-of-gauge flatracks, one 20 ft standard container, 33 40 ft high cube containers, and one 45 ft high cube container.
C.H. Robinson is a member of the Project Cargo Network (PCN).