The Liebherr TCC 78000 heavy-duty crane has loaded monopiles for the Kriegers Flak offshore wind farm at the port of Rostock in Germany.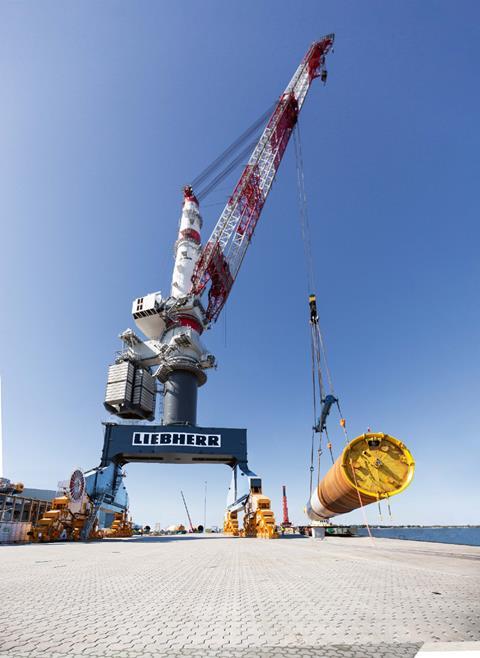 The first monopiles, constructed by EEW Special Pipe Construction, were lifted from the quayside and placed directly into the water during May. In total, the 1,600-tonne capacity Liebherr crane will handle 72 monopiles for the wind farm, which is located 15 km off the coast of Denmark.
The 65 m-long hollow piles weighed 800 tonnes and were sealed in advance with specially constructed sealing caps to allow them to float.
A deep-sea tugboat then transported the monopile foundations towards the Krieger Flak site.
The project is expected to last until late summer 2020.