Logistics service provider DB Schenker is currently transporting components for the construction of an urban railroad line in Frankfurt, Germany.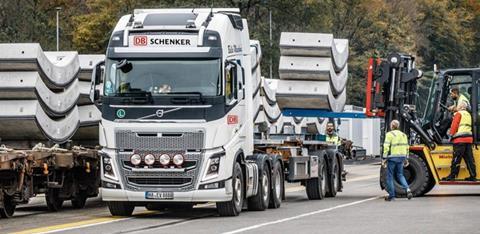 1,400 rings – each made up of six elements weighing 24.5 tonnes (27 tons) – will be moved by rail from the manufacturer's facility in North Germany to Frankfurt Airport.
47 trains will be required to move the entire consignment. Each train will carry 180 segment elements in stacks of three. Cargo delivery is scheduled to end in February 2021.