Jumbo-SAL-Alliance loaded several cargoes onboard the heavy lift vessel Fairplayer in Europe, all destined for Africa.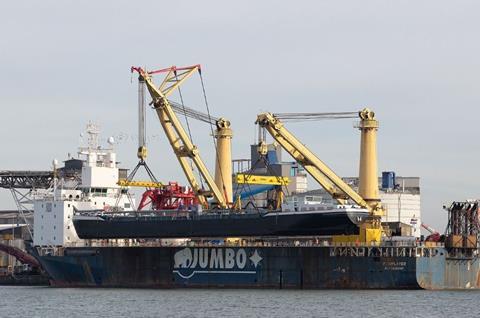 The vessel first completed an offshore project and after demobilisation loaded the general cargoes and power plant equipment below deck in Rotterdam.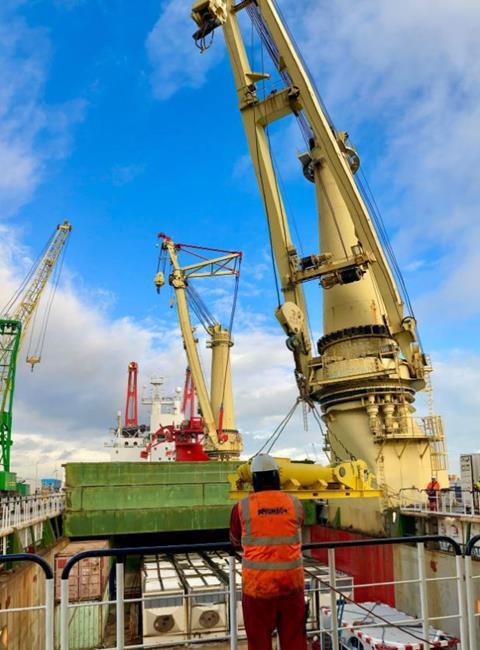 A 940-tonne barge was then lifted onto the deck of Fairplayer at the port of Vlissingen. Previously an inland vessel, the barge was converted by Concordia Damen Shipbuilding into an inland trailing-suction hopper dredger.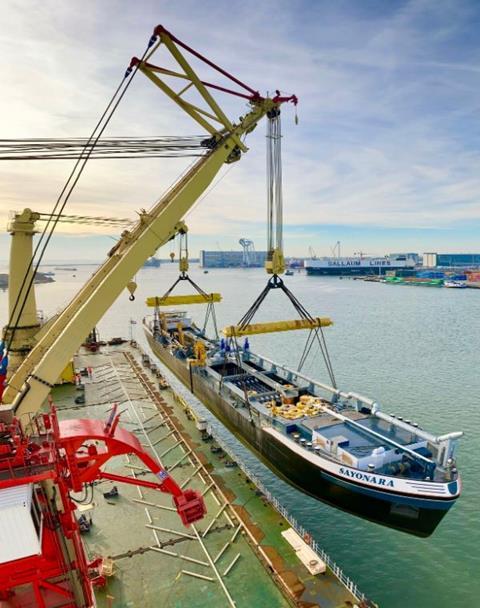 Once the barge was stowed aboard, the team sailed to Cherbourg to load a crew boat. Fairplayer is now on its way to St. Nazaire to load an engine and some ancillaries before heading to discharge ports in Benin, Nigeria, Angola and South Africa.