Tschudi Logistics, in coordination with United Heavy Lift (UHL), has begun the delivery of the final shipment for the Hising Bridge project in Sweden – a 662-tonne span.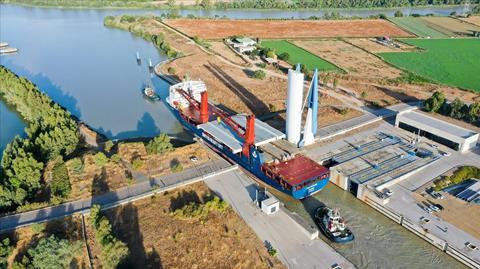 The span, manufactured by Tecade in Spain, measured 44 m long and 39 m wide. It was loaded on UHL Future and guided out of Seville's Puerta de Mar lock ahead of its seven-day journey to Gothenburg.
The span will be positioned on top of pylons and counterweights that were delivered and installed last month, as HLPFI reported here.