Agence Maritime Mohab has moved two generators plus accessories from Sousse to the port of La Goulette in Tunisia.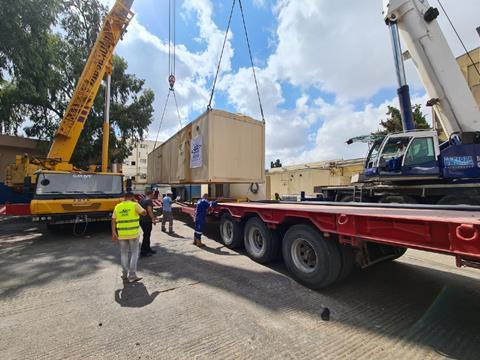 Each generator measured 15 m long and 3.4 m wide. The shipment had a total weight of 130 tons (118 tonnes), with a volume of 380 cu m.
The cargoes were moved from the jobsite in Sousse using a 17 m-long lowbed trailer. At the site, two mobile cranes – a 110-ton (100-tonne) capacity Faune and a 160-ton (145-tonne) capacity Grove unit – loaded the generators onto the trailers.
From La Goulette the generators will be transported to St. Petersburg in Russia.
Agence Maritime Mohab is a member of the Worldwide Project Consortium (WWPC) for Tunisia.