Gianti Logistics has transported transformers from Poti, Georgia, to Turkmenistan.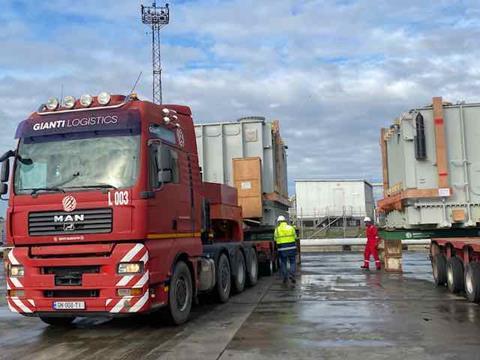 The 140-tone transformers were received at the port of Poti, where Gianti handled the vessel's offloading.
Gianti had to organise the necessary paperwork for transportation, complete route planning, mobilise specialised vehicles and complete bridge stability calculations.
The project saw the cargo move by both road and rail.
Gianti Logistics is a member of the OOG Network in Georgia.