A 225-tonne pontoon was offloaded from MACS' vessel Golden Karoo at the port of Vigo, Spain.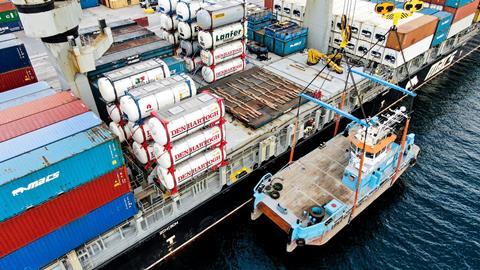 The pontoon arrived at the port from the port of Durban, South Africa, where it was loaded onboard the ship earlier in September. In Vigo, it was offloaded directly onto the water using the ship's own cranes.
The unit is one of the heaviest pieces ever offloaded in the port of Vigo.
The operation was arranged in cooperation with MACS' agent in Vigo, Comarsa.