Mammoet deployed its 5,000-tonne capacity SK350 crane to assist with the turnaround of a refinery in Texas, USA.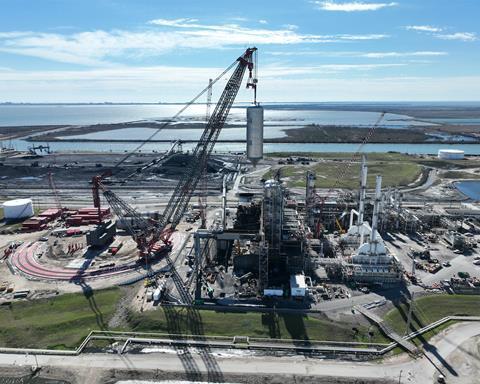 The crane was used to replace four coke drums at the facility. Firstly, the 53 m tall derrick was removed so the coke drums could be reached. After this, one by one, the old 270-tonne coke drums were removed and replaced with new, 448-tonne units. Once in place, the derrick structure was reinstalled.

Each of the eight coke drums was handled with the SK's auxiliary hook.

Mammoet provided manpower for two 12-hour shifts, allowing for around-the-clock work to complete all 10 lifts several days ahead of schedule despite encountering multiple days of adverse weather, including strong winds and heavy fog.