The jacket for the Hollandse Kust (west Alpha) substation departed Heerema Fabrication Group's Vlissingen yard onboard Malin Abram and Augustea's CD01 barge.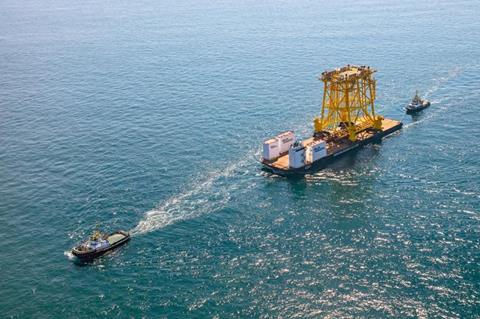 The substation is on its way to its final destination, 50 km off the coast of Egmond aan Zee. According to Heerema Fabrication Group, the substation will be completed in 2024, and TenneT will use the platform to bring 700 MW of sustainable wind energy onshore.
The substation topside is currently still under construction in Hoboken, and installation will take place next year.
The CD01 barge is a joint asset of Malin Abram and Augustea. The customised barge is available to charter and is one of the largest in Europe.