Freight forwarder InterMax Logistics Solution has managed an urgent delivery of oversized marine spare parts for a shore power test device, including a diesel generator and boost substation.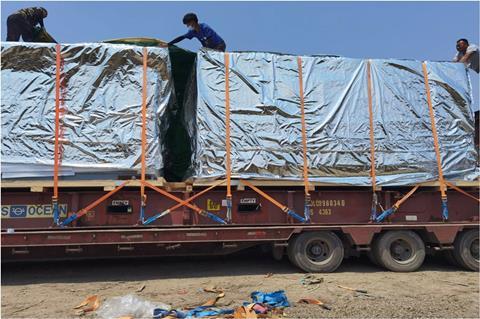 The generator measured 4.95 m x 2.35 m x 2.75 m, while the boost substation measured 4.75 m x 2.5 m x 2.92 m. The heavy lift cargoes were shipped from Ningbo, China, to Singapore.
A spokesperson for the company said: "We finished booking, requesting and allocating of special equipment in two days. When the cargo was sent to the warehouse, we discovered the packaging was not waterproof nor moisture proof. After negotiation and authorisation by the customer, we purchased tarpaulins and its reinforcement parts and successfully completed the packaging and reinforcement of the whole cargo."
InterMax Logistics Solution also had to arrange for the removal of a battery on the generator, which had not been disclosed, and coordinate the repairs of a terminal crane.
InterMax Logistics Solution is member of the Worldwide Project Consortium (WWPC) for Taiwan.