UK-based JB Rawcliffe & Sons has moved a 166-tonne transformer from an oil-fired power station to a nuclear power station in Scotland.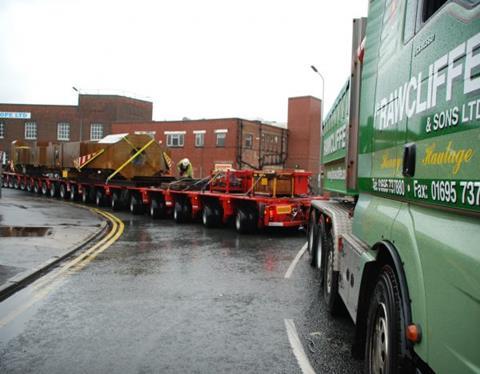 The project scope included utilising a hydraulic skidding system to move the transformer out of the facility in which it was being kept and onto the road, where it was loaded on to a girder trailer.
The transformer was then transported overnight with a police escort to its final destination, where it was offloaded onto a storage plinth.
In a separate project, JB Rawcliffe transported two 305-tonne castings from Sheffield Forgemasters International's facilities. The mill housings measured 13 m x 4.7 m x 2 m and were destined for Venezuela.
JB Rawcliffe oversaw the transport from Sheffield to Associated British Ports' (ABP) port of Goole utilising 20 rows of Nicolas MDED axles. At the port, the units were loaded onto a barge and shipped to Duisburg, Germany.