Mammoet has assisted its customer Capital Power with the replacement of a stator at the Genesee generating station, located southwest of Edmonton, Alberta, Canada.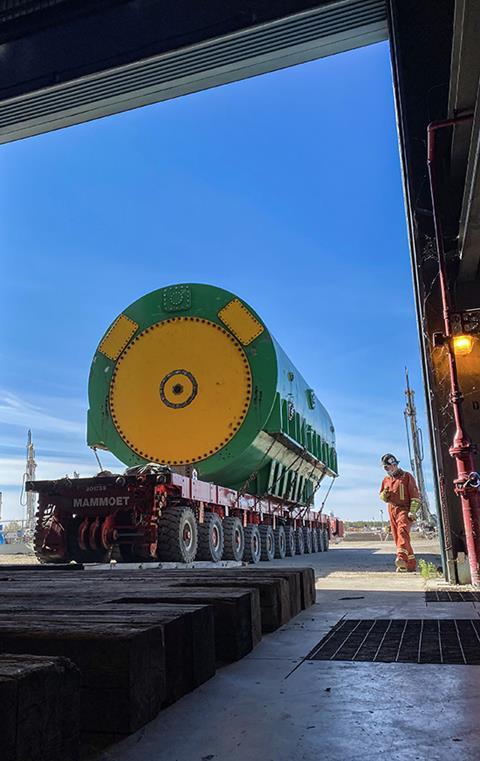 The first challenge faced by the project team was to remove the 209-tonne existing stator from the building. To ensure the facility's overhead cranes could safely handle a lift of this nature, Mammoet utilised steel weights to perform a load test, confirming all parameters and ensuring the functionality of the cranes.
After the load test and checks were complete, the existing stator was removed and transported to a maintenance shop for future repairs.
As this challenge was under way, Mammoet was already planning the next phase of the job: transporting a replacement stator weighing 226-tonnes to Genesee from the Sundance power station.
Mammoet called upon its long-standing relationships with Alberta Transportation, Geometrix, and various utility providers to expedite the necessary approval process and a safe means of transport for Capital Power's replacement stator was developed.
Alberta Transportation's bridge approval requirements meant that the replacement stator had to be transported on a route measuring 135 km using a four-file arrangement comprising 288 tyres, to prevent excess pressure on the road surface. To leave the Sundance site, the stator was transported on SPMTs to an area where it could be transloaded to the road transport arrangement.
Once the stator arrived at Genesee, it was again moved by SPMTs to its final position.