Abnormal Load Services (ALS) has completed the turnkey transportation of an oversized boiler from Germany to Russia.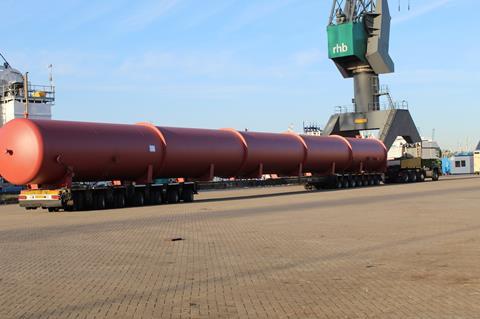 Weighing 83 tons (75.3 tonnes) and measuring 45.5 m х 3.6 m х 3.5 m, the delivery of the boiler required a multimodal solution.
For the road transport to the point of loading, ALS had to seek confirmation with local authorities for the specified route. The boiler was then transported by sea to the transhipment port.
The final part of the journey saw ALS coordinate the loading of the unit onto a special railcar, which had a capacity of 120 tons (108.9 tonnes), in compliance with Russian Railway requirements.
In just one month, the boiler completed its 4,000 km journey to the final destination in Russia.