Noatum Project Cargo recently coordinated the delivery of reactors from Spain to the USA.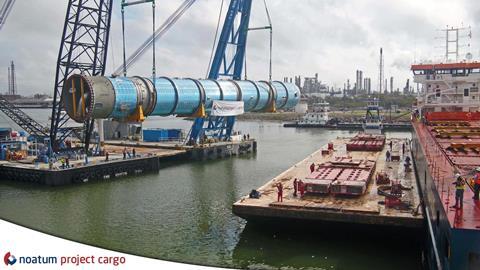 Seven columns, the largest measuring 60.5 m x 6.5 m x 7.4 and tipping the scales at 440 tonnes, were shipped from the Schwartz Hautmont site in Spain to a new alkylate production facility in Pasadena, Texas.
Notatum Project Cargo is member to the Project Cargo Network (PCN).