Allseas' construction and installation vessel Pioneering Spirit called at North Sea Port in the Netherlands on August 17 to deliver offshore structures.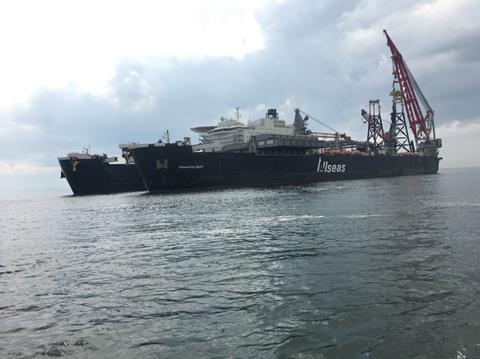 Pioneering Spirit transported offshore substructures to Nort Sea Port's facilities in Vlissingen, the Netherlands. The units – flare jacket modules – measured up to 78 m high and up to 30 m wide at the base, and weighed up to 1,800 tonnes.
The vessel is currently deployed in the Danish part of the North Sea to remove drilling rigs in the Tyra field on behalf of Total.