Red Box Energy Services' Audax has completed a 7,900 nautical mile transit of the Northern Sea Route (NSR) from Grenaa Havn, Denmark, to Qingdao, China, carrying the 11,000-tonne jack-up accommodation rig Atlantic Amsterdam.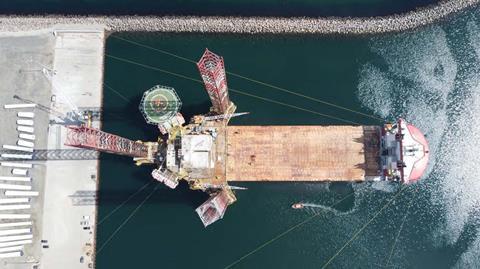 Red Box managing partner and ceo Philip Adkins said: "The Red Box team has safely executed the first transportation of a jack-up rig from Europe to China via the NSR. The voyage, as well as the operation itself, has once again highlighted the importance of the NSR as a compelling economic alternative to the Suez Canal or around the Cape of Good Hope."
Chris Muilwijk, Red Box chief financial officer, added: "The transit of the Atlantic Amsterdam via the NSR not only reduced the transit time from 51 to 27 days, but we were also able to avoid the serious risks of weather delays to be expected around the Cape of Good Hope at this time of year.
"The NSR routing eliminated the risk of potential damage to the rig's legs as a result of the high seas and violent wind conditions that are always a factor when navigating around the Cape. The Suez Canal option was never considered due to the height of the legs, which would have prevented the Audax from passing under the Al-Nasr Bridge."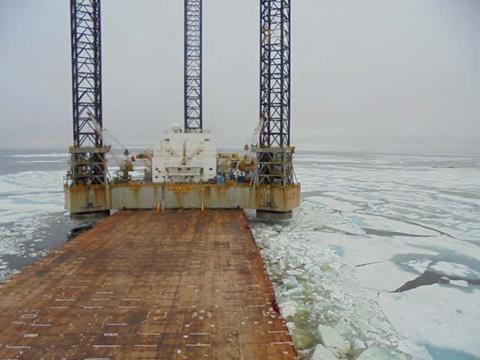 The engineering challenges to validate the feasibility of the load out and shipment were complex – considering both the weight of the jack up rig and the fact that Audax is not a semi-submersible vessel.
Rinse van Lievenoogen, chief technical officer at Red Box, said: "Not only was the 11,000 tonnes weight of the rig a significant factor in our stability calculations, the position of the rig over the stern of the Audax required an extensive examination of the vessel's hull and deck strength. Since we were expecting to encounter significant ice fields along the route, we incorporated a number of different stability and risk scenarios in our preliminary discussions with the marine warranty surveyors from AqualisBraemar LOC."
Furthermore, Red Box chief operating officer Dirk Verhoeven, explained: "In spite of the fact that Audax is not a semi-submersible vessel, our team developed an innovative load-out strategy that utilised the jack-up and jack-down capabilities of the Atlantic Amsterdam to lower the rig onto the deck of the Audax for the loading operation and then to reverse the manoeuvre at the time of discharge.
"This innovative and practical load-out solution demonstrated the creative approach associated with team Red Box, as well as the versatility of our vessels Audax and Pugnax which are capable of safely transporting not only large energy infrastructure modules, but other energy infrastructure assets as well."