Sarens has installed two wind turbines at the Bouwdokken wind farm in the Netherlands on behalf of Enercon.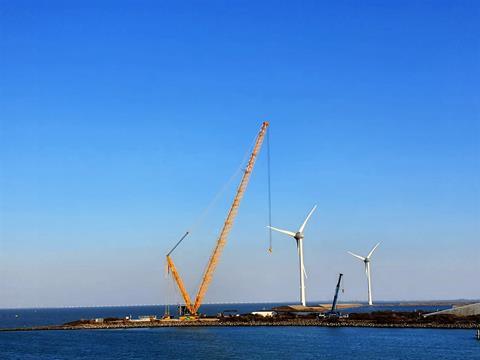 Having previously been involved in the construction of some of the turbines currently in operation at the site, Sarens was contracted by Enercon to install the remaining units.
Sarens' project scope involved overseeing the lifting operations during unloading, as well as the pre-assembly and erection of the two turbines.
Each turbine had 11 components including five tower sections, a nacelle, generator, hub, and three blades. The heaviest component weighed 150 tonnes.
Sarens deployed two main cranes to lift the turbines – a 650-tonne capacity CC 3800 crawler crane and a PC 3800 support crane – which had been transported by road from other Sarens projects in Spain and France.
Other cranes were used for the unloading and pre-assembly operations.
The components were lifted up to a height of 100 m.