UTC Overseas has transported automotive machinery presses from Manchester Terminal to Austin, Texas, on behalf of Schuler Presses.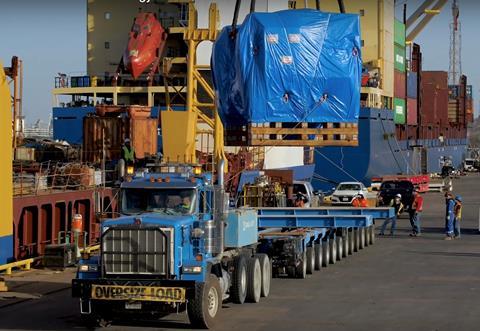 UTC's press division, headquartered in Pittsburgh, was on hand to assist with the coordination of the road transport from the terminal to the final site in Austin. The cargoes arrived in the USA onboard BBC Chartering's vessel BBC Amethyst and were offloaded under the watchful supervision of UTC's field team.
You can watch a video of the project below.