UTC Overseas designed a customised logistics plan to transport five rail-mounted gantry cranes from Taicang, China, to Indiana, USA.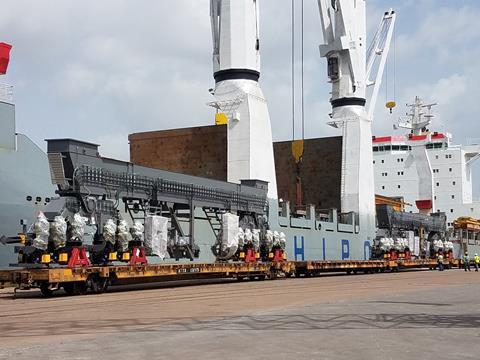 A total of 30,000 cu m of cargo needed to be shipped from China, comprising 168 out-of-gauge (OOG) pieces along with parts and accessories. The client approached UTC Finland, which called upon the company's global network to organise four part-charter vessels delivering components to Houston (Texas), Cleveland (Ohio) and Burns Harbor (Indiana).
The initial plan involved shipping all cargo to Houston, utilising rail connections for the containerised cargo and a barge solution for oversized items. However, due to channel closures and several other factors meant that this plan was not possible.
UTC decided to split the 2,776 tonnes of cargo into the four part-chartered shipments. Two heavy lift vessels would transit the Great Lakes to Burns Harbor to discharge the largest over-dimensional components, and continue on to Cleveland, Ohio, to offload containerised parts and accessories. Other large components compatible with rail transport were shipped to Houston via a third and fourth part-charter heavy lift vessel.
As the cargo loaded in China, UTC's team in Houston worked to obtain urgent rail clearances. Clearances for over-dimensional cargo can be challenging to get under normal circumstances, but UTC's in-depth discussions and pre-planning allowed for fast-tracked approval.
The largest pieces – five crane trolleys measuring 21 m x 6.6 m and weighing approximately 70 tonnes – went to Burns Harbor. UTC worked with local partners to find a suitable location for barge offloading and mobilised a 500-tonne capacity crane to discharge these pieces directly from the ship onto three barges for last-mile transport. At the final jobsite, SPMTs were used to unload the equipment from the barge.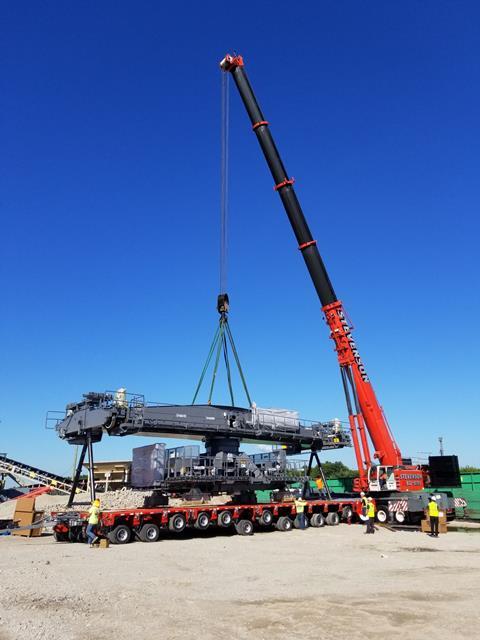 For the cargoes transiting via rail, over 60 railcars were required.
Jim Lange, project director, said: "A complex, multimodal logistics project like this is a great example of UTC leveraging its global network and in-house expertise to add value for our customers. Our team developed a unique, cost-effective logistics solution that differentiated us from the competition.
"Furthermore, it is these kinds of dynamic projects, with multiple shipments, where UTC showcases its high level of communication and coordination skills. We worked with multiple railroads and the receiver to arrange the use of dedicated trains, separate shipments of over 30 cars each, going out of Houston directly to the final jobsite. Sourcing and coordinating the deployment of the right cars in such a large quantity was an onerous task, but fortunately UTC's team of skilled operators are well versed in these types of projects."