Van der Vlist has delivered the final tower components to the Windfarm Geefsweer and Oosterhorn in the Netherlands.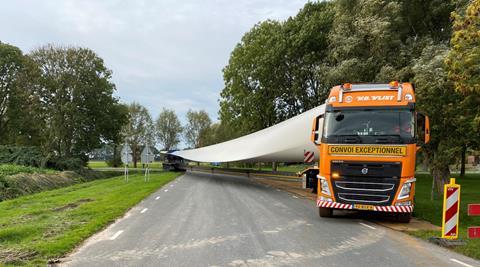 In total, Van der Vlist executed 384 exceptional transports, with loading locations in Eemshaven, the Netherlands; Esbjerg, Denmark; and Lauchhammer, Germany. The components were unloaded in Farmsum and Meedhuizen, the Netherlands.
The tower sections have a diameter of 5 m and were transported to the unloading locations via Eemshaven.