Wangfoong Transportation has handled crates of 22 m-long rails at Hong Kong Airport.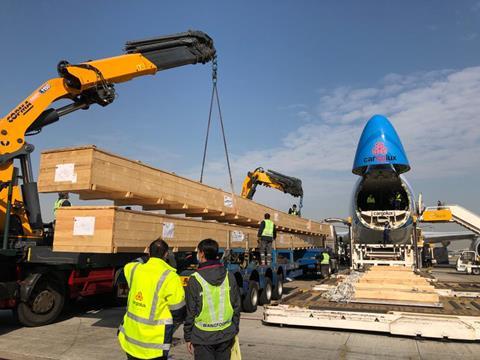 Working with Airport Authority Hong Kong, the air cargo terminal and Hong Kong Customs, Wangfoong arranged lorry cranes to lift the cargoes alongside the aircraft.
The company then trucked the oversized rails to its client's depot.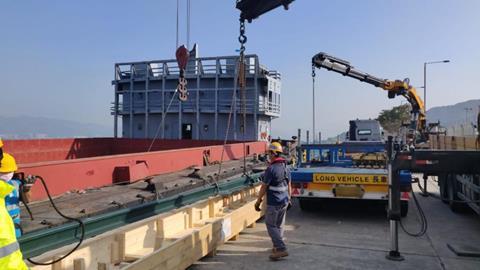 In a separate project, Wangfoong handled a 27.5 m-long rail on behalf of MTR Corporation.
The shipment arrived in Hong Kong onboard a ro-ro vessel from Antwerp, Belgium. Wangfoong received the cargo from the ship; transported the rail to its client's berth by barge; and handled the land delivery to the project site using a special trailer.
Wangfoong is a member of the Worldwide Project Consortium (WWPC).