Züst & Bachmeier, part of the Universal Transport Group, has transported a railway carriage from the manufacturing plant in Tver, Russia, to Alexandria, Egypt.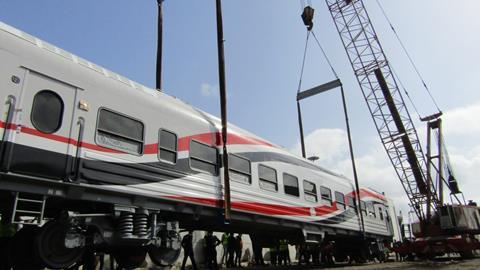 The railway carriage measured 24.6 m x 2.8 m x 4.5 m and weighed 48 tons (43.5 tonnes).
Züst & Bachmeier first transported the carriage by truck from Tver to Szolnok in Hungary during December 2019. The carriage stopped there for several weeks for testing, before being transported via rail to the port of Koper, Slovenia in February 2020.
The carriage was then shipped to Alexandria; special gripping devices were made to ensure safe loading at the port of Koper and unloading in Alexandria.
The unit was delivered to Züst & Bachmeier's customer, Egyptian National Railways, at the end of March after travelling approximately 5,000 km over the course of nearly fourth months.
Universal Transport said more deliveries to the Egyptian city will follow.