Aliscargo Airlines has commenced operations with two Boeing 777-200ERs.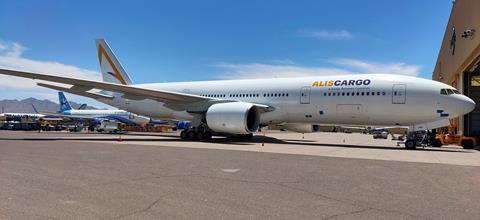 The first routes operated by the Milan Malpensa-based airline will connect Italy with Asia-Pacific and North America.
The Aliscargo team is headed up by ceo Francesco Rebaudo, former ceo of Cargolux Italia. Fulvio Gismondi serves as chairman, and Ulrich Ogiermann as chief commercial officer.
Gismondi highlighted that there has been an increased demand in the airfreight sector for urgent shipments of medical supplies during the Covid-19 pandemic, which was consolidated by a "constant expansion of e-commerce".
He continued: "Today, the need to offer customised cargo services, depending on the product and the destination, is increasingly being verified. Aliscargo Airlines is ready to create a new bridge to the world to support the expansion of Made in Italy."