Volga-Dnepr Group is deploying a Boeing 777F on AirBridgeCargo's (ABC) Trans-Siberian route.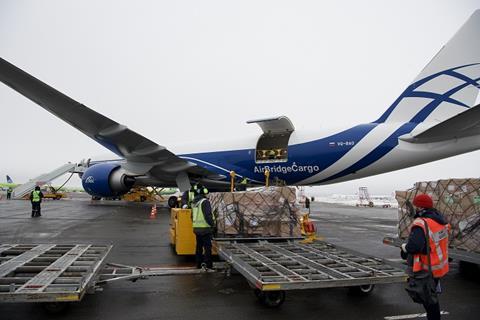 The aircraft has a payload of 106 tonnes, and complements ABC's fleet of Boeing 747Fs.
The first commercial flight saw ABC deliver medical equipment from Seoul in South Korea to Domodedovo, Russia.
Tatyana Arslanova, ceo of Volga-Dnepr Group, said: "We would like to thank our personnel and specialists, partners and customers for this great milestone at the turn of 2021 when airfreight is in high demand, especially for healthcare, e-commerce and essential cargoes transportations".