DP World and the government of Somaliland have inaugurated the container terminal at Berbera port, following the completion of the first phase of the port's expansion.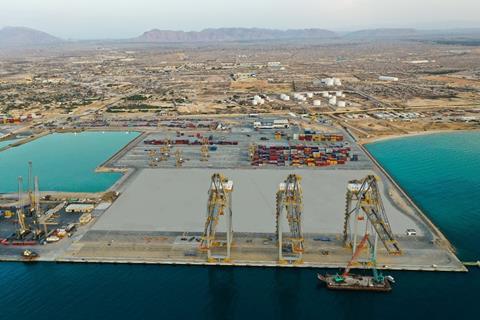 The aim is to develop the port into a major regional trade hub to serve the Horn of Africa. The terminal has a draught of 17 m, a quay of 400 m and three ship-to-shore gantry cranes that will increase the port's annual handling capacity from 150,000 teu to 500,000 teu.
DP World has committed to an investment of up to USD442 million to develop and expand Berbera port. In the second phase, the quay will be extended to 1,000 m and a further seven gantry cranes will be installed.
Part of the overall Berbera plan, and modelled on DP World's Jebel Ali Free Zone in Dubai, is the economic zone that will be linked to the port and strategically located along the Berbera to Wajaale road (Berbera corridor). The economic zone will serve as a centre of trade with the aim to attract investment and create jobs, said DP World.
The corridor upgrade project, funded by the Abu Dhabi Fund for Development (ADFD) and the UK's Department for International Development (DFID), is set for completion in the fourth quarter of 2021. Meanwhile, the Hargeisa bypass road, funded by UK Aid, is slated for completion in the third quarter of 2022.
Writing in HLPFI's August/September 2020 edition, David Whitehouse explored how Berbera port has the potential to become a real alternative to Djibouti. Read the full article here.