BREB Xian will join BREB Mukran and BREB Baltiysk as the third vessel on the Baltic Sea Bridge liner service that connects the Baltic ports of Baltiysk (Russia) and Mukran (Germany).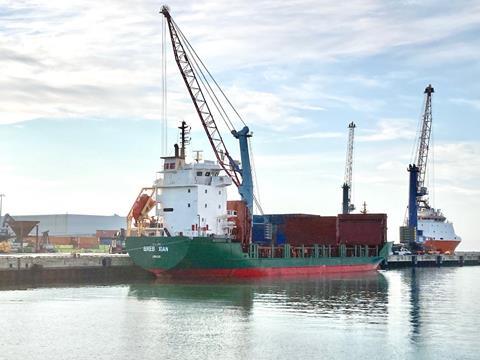 Along with the additional capacity, the service is also extending to Scandinavia and the UK.
The service was established in March 2020 by Mukran Port Terminals and Bahn Operator. Other partners include BREB, which provides the sea transport, and Eisenbahngesellschaft Potsdam (EGP), which is responsible for the rail transport within Germany to freight hubs. UTLC ERA Eurasian Rail Alliance takes over the rail transport on the broad-gauge rail between Kazakhstan and Germany.
Since its establishment, approximately 30,000 teu has been transported on the Xi'An to Mukran route. As such, at the beginning of the year, the partners decided to establish Baltic Sea Bridge as an independent company.