Briese Chartering's open-top 9,000 dwt vessel Eco Titan has started its maiden voyage, transporting wind turbine blades.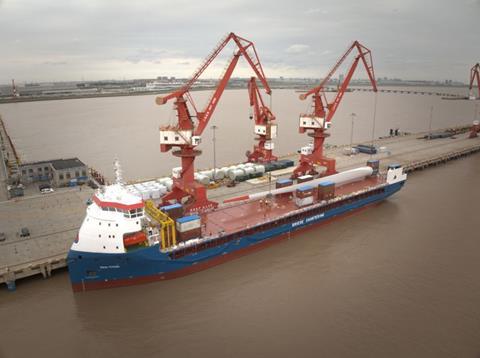 The vessel was launched in China earlier this year before undertaking sea trials to ensure the vessel's safety, performance and compliance with regulatory requirements. Briese said: "The technical concept of the vessel enables a consumption-reduced (fuel efficient) ship operation with simultaneous consideration of high service speed while complying with highest international ecological standards."
It is the first of 10 vessels of this type on order.