Optimarin said that the market for ballast water treatment (BWT) systems is heating up, and fast-track delivery is vital to meet soaring demand.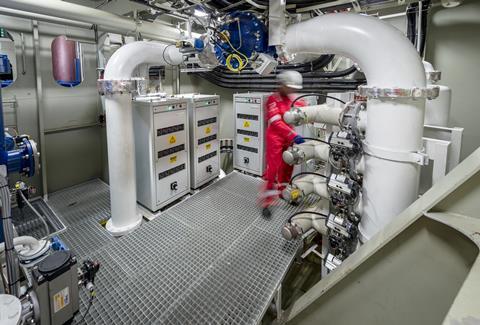 Shipowners are continuously upgrading their vessels with BWT systems ahead of a 2024 deadline for compliance with the IMO's ballast water management convention. This has triggered a wave of orders that has challenged the capacity to deliver for some overstretched suppliers, according to Optimarin.
"We have been gaining new clients at an increasing rate every month throughout 2021, both in our established markets and those where we have previously sold fewer systems, with a 15-20 percent year-on-year increase in the number of systems sold to date," according to chief executive Leiv Kallestad.
"We believe this is a factor of our capability for fast-track delivery with a turnaround time on orders of about 30 days – and in some cases down to only 10 days – compared with typically around three months for the industry."
He attributes this quick turnaround to having readily available approvals documentation, a fast and efficient ordering process, and the flexible modularity of its system to ease installation. It has sold more than 1,200 BWT systems, with 900 installed on vessels, and is on course to meet the next short-term sales milestone of 1,500 systems.
He added that there has been a lot of pent-up demand due to national lockdown restrictions during the Covid-19 pandemic, as well as the fact many shipowners have been reluctant to take their vessels offline for BWT retrofits as business has been booming in certain shipping segments.