Dutch shipbuilder Damen has reached a milestone in the construction of its first fully electric RSD-E Tug 2513 with the installation of the tug's batteries.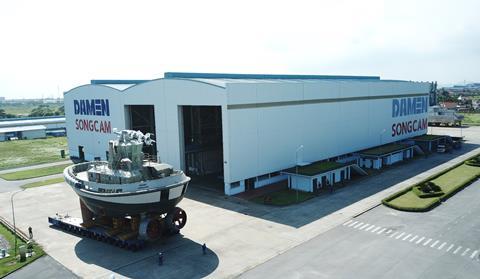 Damen launched the tug into the water at its shipyard in Song Cam, Vietnam, at the end of last year, as HLPFI reported here.
Some 2,240 batteries have now been installed on the vessel, which is named Sparky. The vessel, which will have up to 70 tonnes bollard pull, will be able to carry out two or more berthing/unberthing operations on a single charge.
It will take just two hours for the tug to recharge to its full capacity, Damen said.
The tug is being developed for New Zealand's port of Auckland to support it in achieving sustainability targets – including its goal to being a zero emissions organisation by 2040.
Damen expects to deliver Sparky by the end of this year.