Four neo-Panamax container cranes have arrived at the Helen Delich Bentley Port of Baltimore's Seagirt Marine Terminal.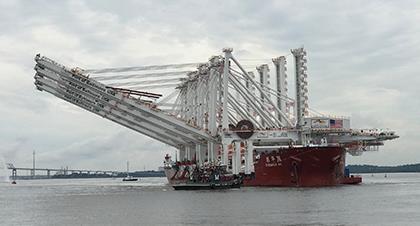 The cranes were delivered aboard the Zhen Hua 24 from China. The fully electric cranes measure 450 ft (137.2 m) tall and weigh about 1,740 tons (1,578.5 tonnes). The cranes can each extend to reach 23 containers across on a ship and can lift 85 tonnes.
Ports America Chesapeake will test and prepare the cranes over the next few months, and they are expected to be fully operational in early 2022.