deugro has formed a strategic cooperation with Nordfrost that will see the companies form a green energy logistics hub in Wilhelmshaven, Germany.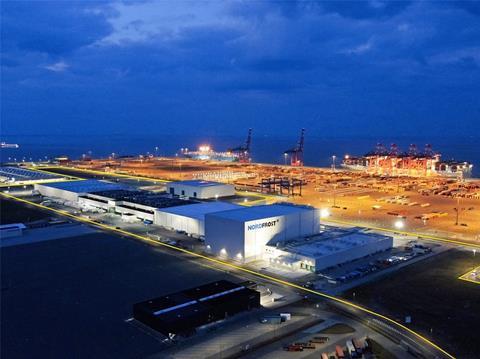 The hub will primarily address the needs of clients in the onshore and offshore wind energy industry, as well as support grid-related companies, such as handling converter stations, substations and transformers. It will largely focus on the Central Europe region.
The joint offering includes the handling, storage, consolidation and commissioning of components as well as condition inspection, packing and stowage/unloading of containers, import/export clearance and other logistics services as Nordfrost's terminals in Wilhelmshaven.
With tide-independent access from the North Sea and direct hinterland connections to the German freeway, the logistics concepts via Wilhelmshaven offer considerable potential for cost and time savings, said deugro.
Nordfrost will be responsible for the handling of the components at its terminals with its own equipment such as heavy lift cranes, reachstackers, and forklifts, as well as other lifting and handling equipment. Further special handling equipment, if required, will be mutually organised by both partners.
As part of the cooperation, Nordfrost will provide a supervised and protected logistics area spanning approximately 150,000 sq m at its two Wilhelmshaven port locations, with a total area of 40 ha.
"Nordfrost and deugro are combining their strengths to serve the sustainable energy industry to and from Wilhelmshaven. We are pleased to make our contribution to the energy transition with the development of a new gateway to Central Europe and the North Sea and to help our clients maintain and further improve their supply chains," said Christian Schulz, regional sales director – Europe at deugro.
Britta Bartels, managing partner of Nordfrost, added: "In the strategic partnership, we combine our modern terminal facilities with deugro's many years of experience in the sustainable energy industry. Together, we meet the requirements of this future industry in the best possible way, which is warmly welcomed at the port of Wilhelmshaven as an energy and logistics location."