The European Commission's Fit for 55 package aims to reduce CO2 emissions in the bloc by 55 percent over 1990 levels by 2030. For the first time, shipping will be included as part of the EU Emissions Trading Scheme (ETS), and the cost for clients looks set to be significant per freight equivalent unit (feu).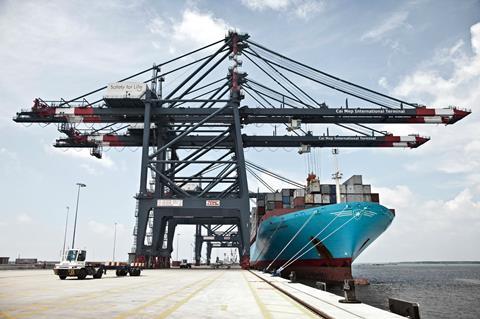 Maritime transport, by volume, is by far the most efficient mode of transportation, yet it contributes 2-3 percent of the world's greenhouse gas (GHG) emissions annually. If it were a country, ocean shipping would be the world's fifth largest emitter of CO2. Elimination of GHG emissions is a significant challenge – one that is too large for any one company, country or jurisdiction to manage alone. But collectively, steps are being taken to 'green' shipping in both the short, medium and long-term. By 2050, GHG emissions need to be reduced by 50 percent compared to 2008 levels, according to mandatory IMO goals.
The EU ETS uses a 'cap-and-trade' principle. A cap (limit) is set on the total amount of GHG that can be emitted by the factories, power plants, ships and other entities that are included. Over time this cap is reduced, resulting in a gradual reduction of total emissions.
Within the cap, the various entities purchase allowances that can be traded between themselves. At the end of each year, all entities must hand in allowances equal to their emissions. Each allowance counts for 1 ton of CO2. Since GHG emissions are variable, the price per allowance fluctuates according to the market demand and supply of emission allowances.
This concept allows for an entity that reduces its emissions to keep spare allowances for future needs, or to sell to others. The intention is that the carbon price promotes and rewards investment in decarbonisation technology.
ETS calculations
The EC's proposal follows vessels, not cargo. This means that it requires that shipping companies purchase allowances for:
50 percent of emissions from voyages departing from an EU port to a non-EU
50 percent of emissions from voyages departing from a non-EU port to an EU port
100 percent of emissions from voyages between EU ports and
100 percent of emissions from ships at berth in an EU port
This, in turn, determines the number of allowances which the shipping company must hand in at the end of the year. This is a de facto export of EU law beyond its borders; to do business with the bloc, you must comply with its rules (similar to the General Data Protection Regulation laws). Notably, the legislation states that port calls at non-EU ports within 300 nautical miles of an EU port will be considered EU ports. This is to avoid a situation where ships on long transits add a port call in a bid to reduce their ETS contribution. All ships of 5,000 gross tonnes and above fall within the scope of ETS.
Europe's ETS is not new. Historically, new sectors joining the ETS have benefited from a gradual inclusion through several free allowances in the first years. This will not be the case for shipping. Instead, shipping will have a phase-in period and will be required to hand in allowances corresponding to a percentage of their emissions. This phase-in means that shipping companies would be required to hand in allowances according to the schedule below:
ETS for shipping phase in period
To ensure a smooth transition, shipping companies only have to surrender allowances for a portion of their emissions during an initial phase-in period:
2025: for 40% of their emissions reported in 2024;
2026: for 70% of their emissions reported in 2025;
2027 onwards: for 100% of their reported emissions.
These rules were adopted on May 16, 2023 and entered into force on 5 June 2023.
ETS Issues for multipurpose and heavy lift shipping lines
The multipurpose and heavy lift shippin gindustry is looking at a complex ETS picture, and it is still yet to determine how the cost of these emissions will be passed on to customers, be it in freight tons or cubic metres, for instance. Cargoes in this sector are rarely standardised – oftentimes oil and gas cargoes are dense and extremely heavy, while others are take up significant space, such as wind turbine blades and towers. Carriers are liaising with shippers, working groups and consultants to find a fair and transparent way to pass on the charges.
FuelEU Maritime regulations
In July 2023 The European Union (EU) also agreed on the rules for climate-neutral shipping, with the adoption of the FuelEU Maritime initiative. Shipping will be covered by FuelEU Maritime regulations from 2025.
The main objective of the FuelEU maritime initiative, as a part of the EU's Fit for 55 package, is to increase the demand for and consistent use of renewable and low-carbon fuels and reduce the greenhouse gas emissions from the shipping sector, while ensuring the smooth operation of maritime traffic and avoiding distortions in the internal market.
The FuelEU maritime initiative states that measures to ensure that the greenhouse gas (GHG) intensity of fuels used by the shipping sector will gradually decrease over time, by 2 percent in 2025 to as much as 80 percent by 2050. Also included is an incentive regime to support the uptake of the so-called renewable fuels of non-biological origin (RFNBO) with a high decarbonisation potential.