Gould Heavy Lift Services carried out assembly and lift operations for the offshore wind farm under construction offshore Saint-Nazaire, France.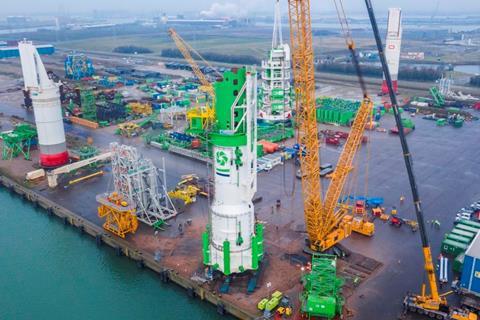 DEME Offshore contracted Gould to provide engineering, project management, rigging and turnkey execution of a number of load transfers for EDF Renewables Saint Nazaire wind farm.
Gould performed the load-in, assembly and preparations of offshore drilling equipment ahead of their load-out.
Once completed the wind farm will consist of 80 wind turbines with a capacity of 6 MW each.