The port of Grenaa in Denmark has initiated an environmental impact assessment and will invest approximately DKK100 million (USD16.5 million) as part of a landmark port expansion project.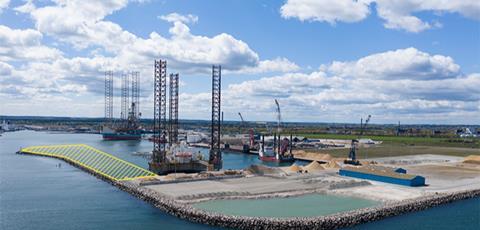 An area of the port will be transformed into a flexible space suitable for large-scale projects. It will include a 350 m quay; 17,000 sq m port area; a heavy load area; and a 28,000 sq m near-quay rear area.
The port said that it is the largest plant investment in its 207-year long history. Completion of the expansion is earmarked for January 2023.
"The investment comes in the wake of the port's record earnings in 2018 and 2019," said Bent Hansen, chairman at Port of Grenaa. "This progress has entailed increased demand for port facilities, resulting in massive investments in equipment, warehouses and areas with the port extension being the biggest investment so far. All investments prepare the port for handling increasingly larger projects as well as larger vessels calling at the port."
In connection with the port expansion, the area will also be fitted with 9 MW shore power. In terms of equipment, the port has invested in a LHM 550 Liebherr mobile harbour crane that will replace a 30-year old Gottwald crane that runs on diesel.