Gulf Stream Marine (GSM) will operate the Alabo Street Wharf at the port of New Orleans (Port NOLA), USA.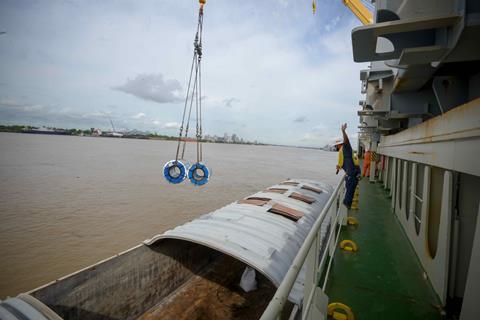 Brandy D. Christian, president and ceo of Port NOLA and ceo of the New Orleans Public Belt Railroad, welcomed the tenant by saying: "Our partnership with GSM reinforces and strengthens Port NOLA and the region's position in the global supply chain."
The Alabo Street Wharf spans 16 acres (6.5 ha) and includes 1,700 linear ft (518.2 m) of berthing space. The facility is connected to Class I rail and highway systems and is capable of serving markets in the southern states and the US Midwest.
Once operational, GSM will have two terminals in Louisiana, the second located at Lake Charles.
"Expanding GSM's reach and bringing our specialised expertise to serve breakbulk and project cargo customers at the port of New Orleans was the next step in our growth plan," explained Michel Miron, executive vice president, operations.
Other breakbulk and heavy lift service providers in Port NOLA include Coastal Cargo, Empire Stevedoring and Ports America.