Turkey-headquartered Hareket has established a heavy lift terminal at Bautino port in Kazakhstan.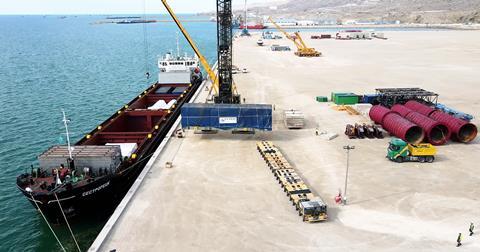 Hareket has positioned 600-ton (544.3-tonne) capacity cranes at the port for the unloading of heavy cargoes.
The company said its activities at the port have "opened another door connecting the countries with coasts to the Caspian Sea to the world sea route."
Abdullah Altunkum, board member of Hareket, noted that road use in heavy cargo transportation is much more difficult. "It is a great advantage to have a port that can unload heavy cargo, as global projects need high tonnage discharge capacities," he added.