Hutchison Ports has enhanced Berth 7 at its Trinity Terminal in the port of Felixstowe, UK.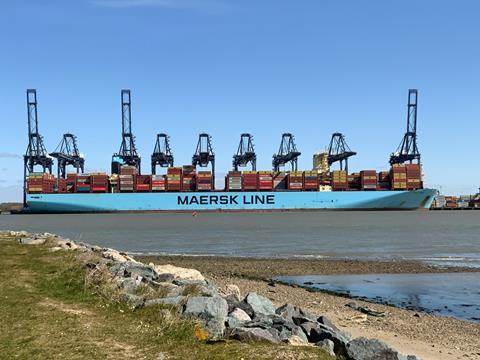 Berth 7 – one of the port of Felixstowe's nine container berths – has been dredged from a depth of 15 m to 16.5 m, and the berth box widened from 55 m to 70 m.
The 19,630 teu Manila Maersk was the first vessel to use the deeper berth. With a departure draft of 15.6 m, the vessel was also the deepest ever to be berthed on Trinity Terminal, according to Hutchison Ports.
Chris Lewis, ceo at the port of Felixstowe, said that the next phase of development will see further deepening of Berths 6, 8 and 9. "The deeper berths are being complemented by dredging planned by Harwich Haven Authority to increase the depth of the approach channel to up to 16 m," he said.