The transformers market is growing at speed, particularly in North America, at a time when the supply chain is still facing major challenges, according to ro-ro operator Wallenius Wilhelmsen.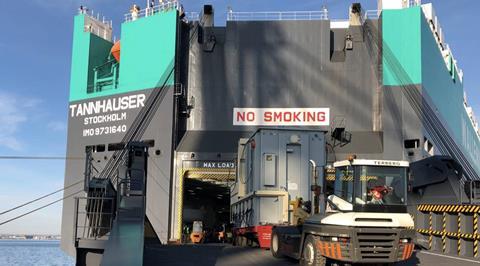 Carsten Wendt, a senior manager for high and heavy and breakbulk at Wallenius Wilhelmsen, based in Bremen, Germany, said that one reason the transformers market is on the rise is the current shift in power generation. An increased demand for electricity has resulted in high investments in power transmission infrastructure. In the USA, specifically, he said that production industries are on the move from California to Texas, possibly due to inter-state differences in environmental regulations.

"We have also seen similar dynamics in Germany, where energy is produced in the north and consumed in the south requiring upgrades to the existing grid. This means many transformers are needed elsewhere, thus the need for transportation," said Wendt.
In the US market, he noted, the average time for obtaining new transformers has increased from two months in 2021 to 12 months in 2022.
"Another reason why the North American market is particularly hot is the long-time under-investment in the aging grid. It leads to a growing demand for new transformers, another reason for the high demand for shipments of transformers from Europe," Wendt said.
He championed the use of ro-ro carriers to handle the equipment: "At Wallenius Wilhelmsen, we have combined the benefits of our ro-ro vessels and equipment specifically designed for high and heavy cargo. We have hoistable, flexible decks that can be accommodated many cargo sizes, we have extensive ramp capacity up to 500 tones, and have a fleet of over 5,000 trailers that are perfectly suited for transformers up to 220 tonnes providing safe and efficient loading and unloading."