Liebherr will supply four ship-to-shore (STS ) and 12 rubber-tyred gantry cranes to the port of Duqm. The units will be delivered to Oman in late 2022.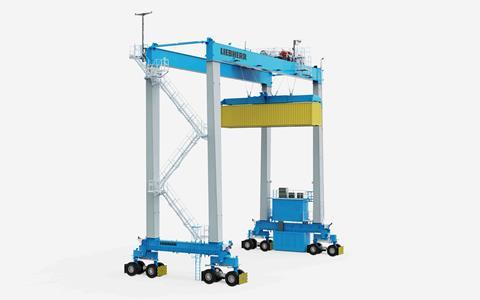 The cabinless cranes will be operated via automation and remote control systems. The units will allow the port to handle the world's largest container vessels as it expands its existing cargo and bulk services with container handling.
Gerry Bunyan, managing director - sales for Liebherr Container Cranes said: "Liebherr is very happy to have been awarded this project in Oman. Liebherr have for many years supplied STS and RTG cranes throughout the Middle East, but these will be the first Liebherr container cranes in Oman.
"These are also our first cabinless and automated cranes in the region and we look forward to seeing the cranes being deployed, and playing the lead role in expanding the services offered by the port. The new Liebherr cranes have been designed with the future in mind. Their size and the extensive automation features will ensure that the port of Duqm will be able to efficiently, safely and predictably handle the world's largest container vessels for many years to come."