Liebherr-Mining Equipment Colmar has significantly reduced its environmental footprint over the last 18 months as it utilises inland waterways for its pre-haulage.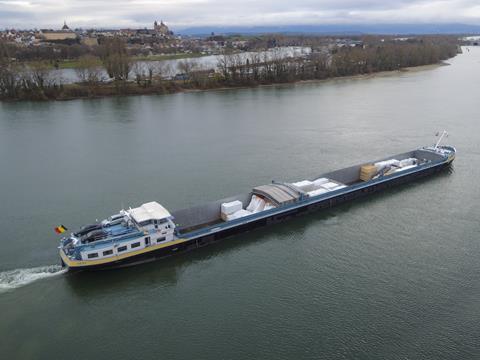 HLPFI readers will recall that Liebherr-Mining began experimenting with the use of inland waterways to move its components in Europe during 2019.
Before June 3, 2019, every truck that left the Liebherr-Mining site in France travelled an average of 500 km along French, German and Belgian roads to connect with the major seaports in Belgium to join mine sites around the world.
As part of the experiment, Liebherr-Mining entrusted the pre-haulage from the factory to a Rhine port to trucking companies Straumann and Wack. Then, Liebherr-Mining called on the expertise of barging company Haeger & Schmidt Logistics.
In the 18 months of experimentation, Liebherr-Mining shipped 148 machines, or 1,600 packages totalling 27,000 tonnes, over 60 barges. For the environment, this represents a saving of 800,000 km on the road and 868,000 tonnes of CO2.
In terms of deadlines, a machine ready for dispatch on Friday morning can be at the seaport (Antwerp or Zeebrugge) by Monday morning. A major advantage over road transport because a barge can travel over the entire weekend, said Liebherr-Mining.
According to the mining division, the pre-haulage experimentation has opened up new possibilities for the wider group, with other factories within Liebherr studying similar modal shifts.