The port of New Bedford in the USA will add another logistics facility to support offshore wind projects off Massachusetts and the north-eastern coastline.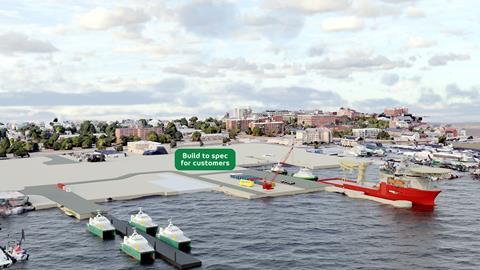 The former Sprague/Eversource site was selected for its proximity to offshore wind blocks located approximately 15 miles (24 km) south of Martha's Vineyard and Nantucket islands. The site will undergo redevelopment over the next year and be renamed the New Bedford Foss Marine Terminal.
The terminal, slated to open in March 2023, will provide storage and laydown yards for equipment and materials, berth facilities for tug and barge operations, and host crew transfer vessel (CTV) and service operation vessel (SOV) support services. It will create new office space for project teams and a marine coordination centre for technicians involved in offshore wind projects.
Foss is partnering with key local investors of New Bedford's Cannon Street Holdings (CSH) to develop the 30-acre (12 ha) site.
Andrew Saunders, local commercial offshore marine industry attorney with Cannon Street Holdings, will serve as president of the New Bedford Foss Marine Terminal.