Heavy rigging and transportation specialist Omega Morgan has assisted with the delivery of a tail gas drum from the port of Tacoma, Washington to a refinery in Dickinson, North Dakota, USA.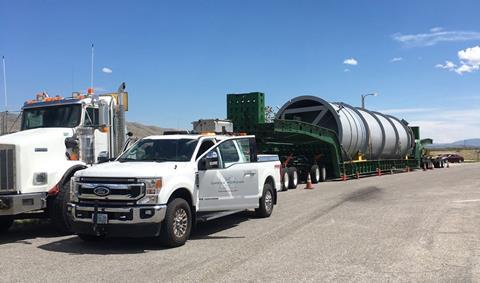 In partnership with a large logistics company, Omega Morgan's team mobilised two 130-ton (117.9-tonne) cranes at short notice to load the drum onto one of its trailers at the port.
After weighing the drum using load cells, Omega Morgan rotated the unit by 45 degrees to bring the overall height of the transport combination down. The load was then transported a distance of 1,100 miles (1,770 km) to the refinery in Dickinson.