Osprey Group has secured a contract to load out Orbital Marine Power's tidal turbine, the Orbital O2 2MW.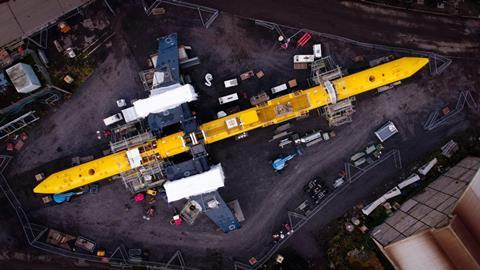 The turbine is being assembled in Dundee and SPMTs will move the equipment from its construction site to a launch site, where it will be loaded onto a barge.
The barge will then be taken to a float-off site and submerged to a depth of 7 m. The Orbital O2 will be floated off and tugged out into position.
Nigel Fletcher, ceo at Osprey, said: "The innovation behind our logistics lets us develop new methods of logistics' deployment, and it enables us to transfer those techniques from one sector to the next."
The O2 tidal turbine will be installed in spring 2021 at the European Marine Energy Centre in Orkney.